Do your own garlands to string up for parties or just for fun plus I'm sure your kids will absolutely love them as well. The first tutorial is from Purlbee who uses bright coloured fabrics and different sizes and shapes to create a whims
ical garland.

Here's another one from V and Co. using triangle shapes from fabric scraps.

Try these elephant fabric silhouette from Prudent Baby.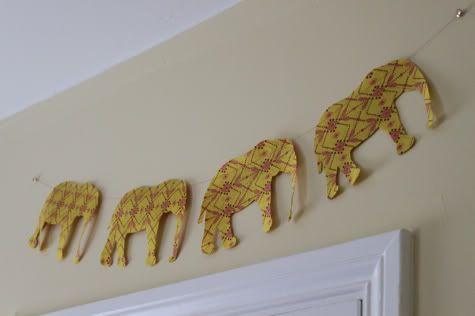 And rounding off this festive look are these circle shaped ones from Purlbee.